WEB DEVELOPMENT
If you're in business… no matter how big or how small, you must have a website. After all, it's the 21st century's third decade – and there shouldn't be any more doubts about this. No matter what category of business you're in… a website will help your business in one way or another. 20 years ago, it was important for any business to be in the phone book. Now people find you online. If for no other reason, this should be your basic reason for having a website today.
WHAT ARE THE BASIC BENEFITS OF A WEBSITE?
IT'S THE ONLINE VERSION OF YOUR:
Office/Store

Brochure

Business cards

TV commerical

Billboard or sign advertisement

Bio, background, reputation, etc.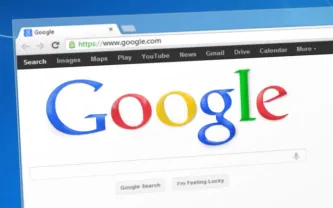 IT'S LIKE GOING TO A NETWORKING EVENT… BUT YOU DON'T HAVE TO PHYSICALLY GO.
People can find you (i.e. with Search Engines) and learn about you and/or your business 24 hours a day, 7 days a week.
IT CAN BE YOUR OFFICE, OR YOUR STORE, WITHOUT EVER ACTUALLY HAVING TO HAVE A PHYSICAL LOCATION.
Many businesses still need an office to operate, but the nature of ecommerce affords you certain advantages, including the opportunity to avoid the cost of maintaining a free-standing office. And that's the bottom line—keeping it open costs money, which a lot of small businesses simply cannot afford to needlessly spend. Most likely, all your customers are perfectly happy to interface with you on the web.
There's no doubt that it looks good to have a real office—there is a certain reliable quality that it lends to a business; however, it's important to remember that in the business world today, your website is virtually your office. What really matters is producing a great product of the best quality, and providing top-notch customer service.
THERE'S NO CHEAPER, MORE EFFECTIVE WAY TO DO SO MANY THINGS:
Advertise your services/products through content and imagery
Brand your business through use of logo, colors, and messaging
Showcase or teach through video, live streaming, webinars, podcasts, etc.
Communicate with your clients or customers (via email, mobile text, web form, or instant message)
Accept appointments, applications, etc. through forms and/or file uploads
Point prospective clients/customers to service or products, simply by giving them a link to the related page on your website
And just about anything else you can imagine...
If you describe what your business is, The3rdParty.co Digital Agency can easily explain why you should have a website to support your business or to create greater profits.
Now… it's understood that cost can be an issue for some business owners. Until recently, a modern professional website could easily cost $3,000 – $5,000. There are agencies that won't take a website project for under $50,000. But not every business needs that level of depth or complexity.
Of course there are several web products out there that will give you cheap (or even free) websites. They're garbage. But they still get you some form of a website. It's better than nothing.
The3rdParty.co Digital Agency has worked tirelessly over the last few years to develop an amazing website product, that should fit 99% of any business budget.
The3rdParty.co Digital Agency will take all the hassle out of it, create a modern, professional, and Mobile friendly website, utilizing a CMS (Content Management System) and several top-notch plugins and builder tools, and even include premium hosting, backups, maintenance… everything you could possibly need. For one low price.
DOMAIN NAME, SSL SECURITY, HOSTING… EVERYTHING IS INCLUDED.
Your website is built for you, customized to your brand, and setup with all the necessary technical details needed to ensure your website's visibility and drive more organic traffic to it for outstanding search-engine results.
THERE REALLY IS NO CATCH. YOUR SITE IS CUSTOMIZED FOR YOU.
The3rdParty.co Digital Agency will develop everything with industry best practices, working closely with you to understand your business, sales, conversion strategies, content strategies, website tracking and page effectiveness, PR, marketing and overall growth plans, and will even tutor you, so you know how to easily edit or add to your new website once it's launched.
CONTENT MANAGEMENT SYSTEMS